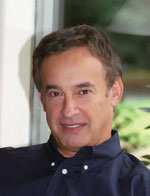 WILLIAM M. ZANGWILL, Ph.D.
William is a clinical psychologist and highly regarded EMDR trainer who has trained EMDR clinicians in this country and abroad. For the past several years he has worked on combining EMDR and meditation and has studied with Tara Brach, Jack Kornfield, Sharon Salzburg and others. His lastest writings include chapters on combining EMDR with Jeff Young's Schema Therapy and on Sexual Victimization. He practices in Manhattan specializing in the treatment of PTSD, sexual and relationship issues, and families. Some time ago he worked as a galley boy for Zim Israeli shipping lines.


VIRGINIA STANLEY, MSN, CS
Ginny is a certified EMDR practitioner, and a long time Zen student. She has received training from Jon Kabat Zinn and has conducted groups which utilize meditation and yoga for the management of stress. Ginny has a general practice in Commack and Selden, NY, with a special interest in adoption issues.



RACHEL HARRIS, Ph.D.
Rachel has been leading workshops for over thirty years, serving on the faculties of Esalen Institute and Omega Institute. She is the author of Twenty Minute Retreats and co-author of the best selling, Children Learn What They Live. Rachel is a certified EMDR practitioner, does executive consulting for Fortune 500 companies, and is in private psychotherapy practice in Princeton, NJ.